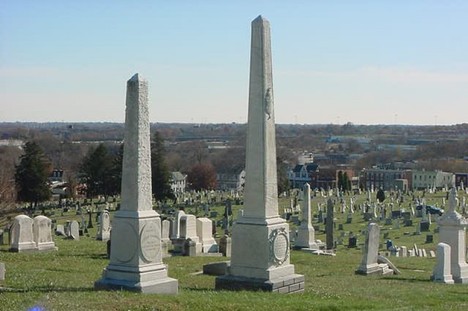 Preservation and Improvement of the Bishops' Lot at Mt. Olivet Cemetery
BISHOP FRANCIS ASBURY
is the founding bishop of what is now the world-wide
United Methodist Church
. Known as "
THE PROPHET OF THE LONG ROAD
", Asbury traveled more than 6,000 miles each year by horseback throughout early America. At the famous
Christmas Conference of 1784
at which the denomination was founded,
Asbury
was ordained as the first American Superintendent (or Bishop).
Through his tireless efforts, people who were separated by geography, background, race and practice were brought together. Asbury died in 1816 while still traveling in service to his church. His remains were ultimately interred in the Bishops' Lot at historic
Mt. Olivet Cemetery
in Baltimore MD. In 2016 we are
COMMEMORATING THE 200TH ANNIVERSARY OF BISHOP ASBURY'S PASSING
.
Please Help!
As a part of events taking place in both the US and UK, vital improvements are being made to the Bishops' Lot, where Asbury and many other founding bishops and preachers lie at rest, including Rev. Jesse Lee, Rev. Lyttleton Morgan (for whom Morgan State University is named), John Emory (for whom Emory University is named), famous evangelist Rev. E. Stanley Jones, and the lay preacher Robert Strawbridge, who was the first preacher of Methodism in the new world.
The original Bishops' Monument, honoring Bishops Asbury, Emory, Enoch George, and Beverly Waugh has
degraded and is in danger of collapse
. Signs are needed so that visitors may locate these luminaries and their own family members. Weeds and overgrowth at the fence line need to be cut back. Access roads need repaving. Visitors' facilities need to be repaired and restored. Academic work needs to be done to map and research burials at the Bishops' Lot.
Money has already been committed by the Trustees of the Baltimore-Washington Conference of the United Methodist Church, the Trustees of Lovely Lane Church and the
United Methodist Historical Society of the B-W Conference
.
YOUR HELP is needed to ensure that the memories of the faithful founders of a denomination are honored through careful stewardship of their final resting place. This effort will ensure that the Bishops' Lot continues to be a tool for EDUCATION for the many students and visitors that come, and a fitting preservation of our HISTORY AND HERITAGE.
You may contribute on-line by going to
www.gofundme.com/asbury200
.
THANK YOU!
---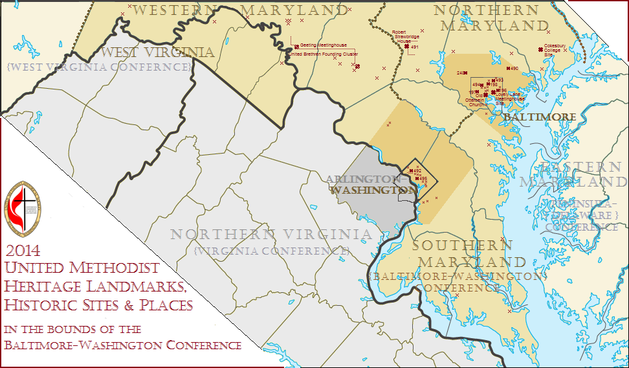 ---